KAY WARD, CONSULTANT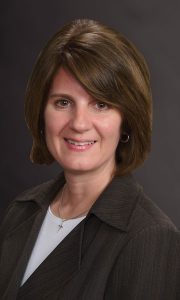 Kay Ward
404.845.0360 x529
Kay Ward is a consultant in the Kansas City office of A.V. POWELL & ASSOCIATES.  She assists in actuarial analysis for CCRCs and provides FORCAST and FINAID support to our clients.  Kay has been with A.V. POWELL & ASSOCIATES since January 2009.
SIGNIFICANT ACCOMPLISHMENTS
Expert on FINAID software, which evaluates the financial condition of prospective residents prior to their entry into a community.
Expert on FAST software, which calculates entrance fee amortization according to GAAP.
EXPERTISE
FORCAST and FINAID training and support
Preparation of estimate of future service obligations for audit report compliance
Assisting in comprehensive actuarial studies
Financial screening of prospective CCRC residents
Evaluation of the financial aid risk for current CCRC residents
EDUCATION
B.S. in Finance 1993
University of Colorado
PROFESSIONAL AFFILIATIONS
Certified Treasury Professional (CTP)
Association for Financial Professionals (AFP) 1998-2006