COLE NAUGHTON, FSA, MAAA, CONSULTANT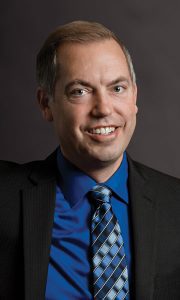 Cole Naughton
404.845.0360 x266
Cole Naughton is a consulting actuary in Omaha, Nebraska. He joined A.V. POWELL & ASSOCIATES in 2015. His responsibilities include performing actuarial studies, FSO calculations, and supporting FORCAST users. He also supports A.V. POWELL & ASSOCIATES' continuing care at home practice with insights and analysis.
Cole brings over 15 years of experience to A.V. POWELL & ASSOCIATES as a consulting actuary in the CCRC industry. In addition, Cole advised clients in the insurance industry. His work included pricing, valuation, and financial modelling in the life insurance industry.
SIGNIFICANT ACCOMPLISHMENTS
Participated in approximately 100 actuarial studies for retirement communities throughout the United States.
Identified previously unknown financial risks for clients and developed a system for monitoring and mitigating these risks.
Provided actuarial analysis to fulfill state regulatory requirements and assisted clients in working with state regulators.
Evaluated contract pricing to determine the best fee structure for a multi-site CCRC organization, in collaboration with marketing.
Analyzed mortality and morbidity experience and created sophisticated mortality models to help project future results.
EXPERTISE
Comprehensive actuarial studies
Continuing care contract analysis
Financial modeling
Mortality/morbidity experience studies
Actuarial software development
EDUCATION
M.A. in Philosophy 1999 University of Nebraska
B.A. in Philosophy, Math, and German 1995 Creighton University
PROFESSIONAL AFFILIATIONS
American Academy of Actuaries (AAA)
Society of Actuaries (SOA)