ANNA ISSELHARDT, ANALYST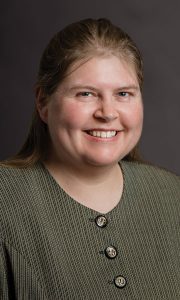 Anna Isselhardt
Anna Isselhardt is an analyst in the St. Louis office of A.V. Powell & Associates. She has been with the firm for five years. Anna supports the consultants with resident data updates, entry fee amortization, preparation of actuarial and FSO reports, presentations, and client training on AVP's proprietary software packages.
In previous positions with a nationally recognized actuarial firm, she specialized in data manipulation and retirement benefit calculations.
SIGNIFICANT ACCOMPLISHMENTS
Administered defined benefit and defined contribution pension plans of large union.
EXPERTISE
Data review and analysis
Calculation of AVP comparison statistics
FORCAST training and support
EDUCATION
B.S. in Actuarial Science 1995
Maryville University