DUNCAN MCARTHUR, SENIOR SOFTWARE DEVELOPER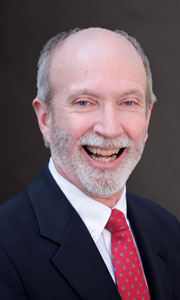 Duncan McArthur
404.845.0360 x362
Duncan McArthur is a veteran information technology professional who joined A.V. Powell & Associates in 2018. He's based in the St. Louis office where he collaborates on FORCAST software development, support, and related IT management responsibilities.
Duncan has over 30 years of software development experience across a broad range of computing platforms and application domains. He has a decade of experience collaborating with actuaries and professionals in the insurance and health-care industries.
SIGNIFICANT ACCOMPLISHMENTS
Used machine-learning techniques (Random Forest analysis) to identify gene variants with significant association to both increased and diminished susceptibility to HIV-1 infection.
Designed and implemented relational database data storage for an existing APL-based actuarial pricing system.
Published multiple articles pertaining to statistical methods and computing.
EXPERTISE
Software development, support, and change management
Integration of APL and non-APL based software systems
Statistics and computationally-based statistical modelling
EDUCATION
Ph.D. in Psychology 2000
Georgia State University
M.A. in Psychology 1993
Georgia State University
A.B. in Human Biology 1980
Brown University